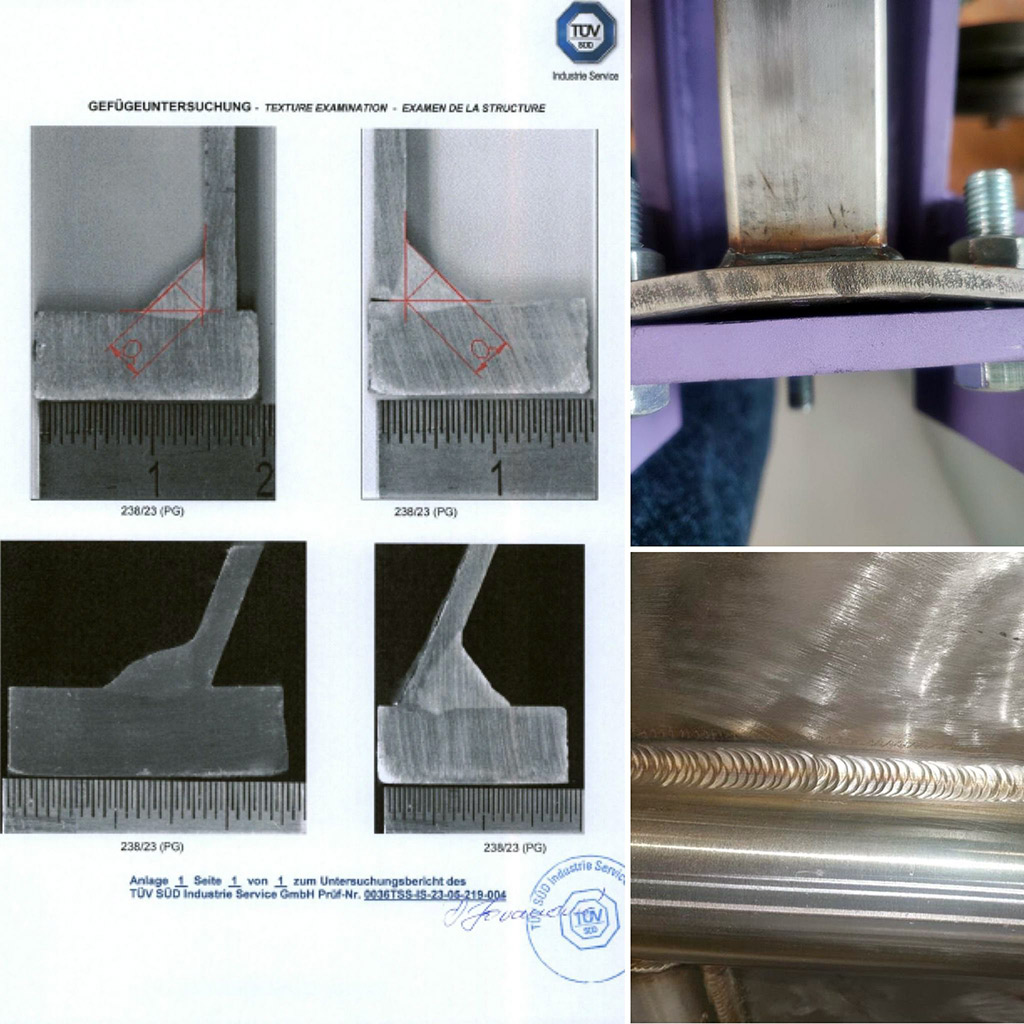 ESM contributed to a major construction project in Europe for which we had to undergo special technical requirements with custom-made supports.
We gave various laboratories the assignment to perform different destructive testing based on costumer and project specifications, of which, of course we got good results back😃 This way you will make sure that the welded joints has adequate ductility and meet other mechanical properties. Although this method is not very common, there are customers who consider this requirement on their project. For this a laboratory test report, which is in our case being done at the Faculty of Technical Sciences in Novi Sad and Sigma lab (both in Serbia), can be issued to the customer.
Welder Performance & Weld procedure
Customers can require the use of qualified welding procedures to build their products.
The purpose of having a welding procedure specification, (p)WPS, is to give the welder detailed instructions on how to make a weld. These instructions consist of parameters that need to be used such as amperage, voltage, welding speed, transverse and welding angles, gas flow rate, etc. The WPS also provides joint details such as allowable gaps, groove angles, material thickness and root dimensions.
A WPQR is a company-specific qualification that proves that ESM d.o.o. possesses the technical welding knowledge necessary to perform metal joining work. Generally, a new welding procedure qualification record is required each time a welding procedure is introduced.
To obtain the qualification, an independent specialist must observe the new procedure being used on a sample welding plate or pipe. Element's experienced welding coordinators can support you in the process of creating welding procedure and are also authorized to act as independent specialists. ESM uses TUV Sud industrie Service GMBH Germany that is represented by TMS CEE in Serbia.
Once the sample welding plate or pipe has been welded, it is machined into test samples, which can then be passed to the Element laboratories for destructive and non-destructive testing. Element then presents the results of these tests in a certificate (the WPQR) which provides a practical assessment of the welding method description. All of this testing is conducted under ISO 17025 certification.
Except an integrated management system ESM also holds the certificates ISO 3834-2 and EN 1090 EX II with which we can provide the CE mark for your products.